Before hitting the dance floor, dancers have to make sure they're stage ready and looking stunning for the judges and the audience. For many dancers, make-up helps enhance their facial expressions on camera and under the bright stage lights. Whether it's false lashes to make your eyes pop or some shimmery lip gloss to brighten your smile, make-up is essential.  With all the dancing and moving around, dancers try to keep a light face of make-up on to ensure it will last them throughout their whole performance.
Foundation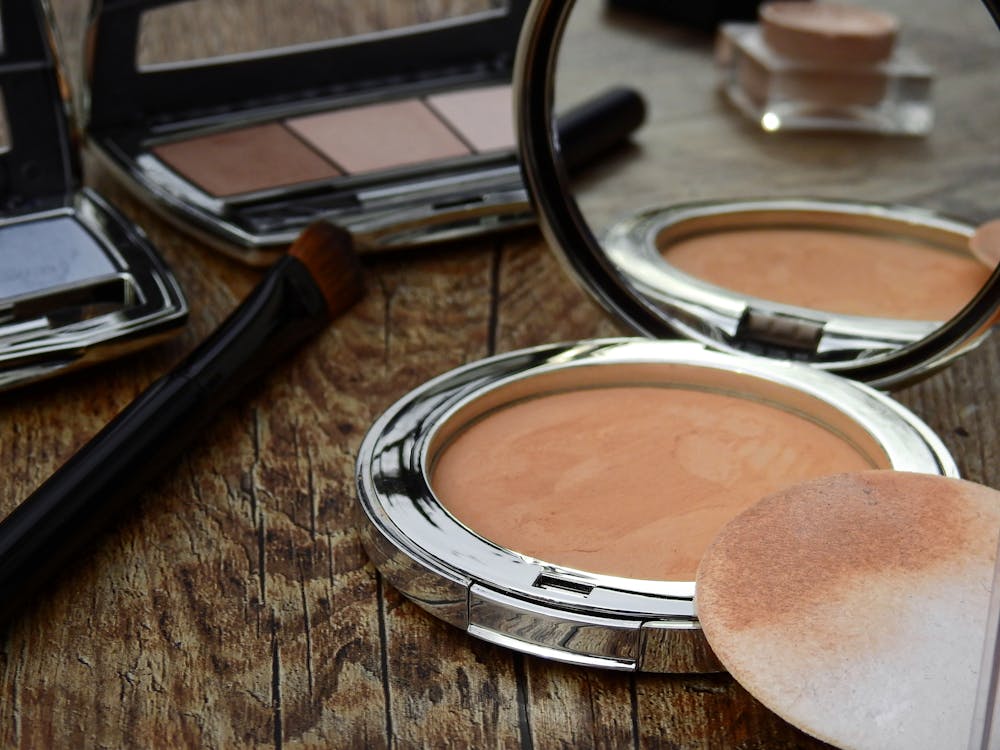 When choosing your foundation color, make sure you choose a color that matches your skin tone or is a little darker. The lights on stage are bright, so you definitely don't want to do anything that's lighter. Keep in mind that dancing makes you sweaty, so if you want something that's light coverage a BB cream is perfect and easy to blend in.
Blush and Bronzer
Blush comes in handy because of the natural, flushed look it gives you on stage. Apply a little more than you usually do on a daily basis to give yourself that pop of color! To define your cheekbones and contour your face, apply bronzer in the areas you want to emphasize. You can even add some highlighter to give yourself a natural glow. Don't forget to make the kissy face while you're doing all this!
Eyeshadow
Blending is a must when it comes to eyeshadow. For a dramatic look, you can choose a colorful eyeshadow such as something blue or glittery to fit the theme of your performance. If you want to embrace your natural features, choose brown, nude colors for a natural soft glam look. To learn how to blend your eyeshadow, look at this video tutorial made by make-up guru Paulina Alaiev.
Eyeliner
Eyeliner can give you that bold finish you need to complete your eye make-up look so don't hold back on it. Use a white eyeliner to apply on your lower lash line to make your eyes pop out. Then add a black liner over your upper lash line or extend it into a fierce wing. A smudge free, waterproof eyeliner is the way to go!
Mascara
There are different types of mascara that you can choose from whether you want more volume, length, or curve. False lashes are an excellent way to give you more definition, especially when you're on stage. Make sure you apply enough glue along your lash line if you're using them. Adding more mascara at the end will help keep them in place. Applying false eyelashes can get a little tricky, so here's an article to help you.
Eyebrows
For your eyebrows, you want to make sure you fill them in with an eyebrow powder or pencil that's darker than your natural brow color. This will give them the shape and definition they need when you're up on stage. Remember, you want your audience to be able to look at your eyes and expressions when you're twirling away!
Lips
The last and final thing you'll need is some lipstick so pucker up! Adding some lip liner on the edges of your lips will help enhance and plump them. If you go with a lipstick, try and stick with a nude, mauve matte one. Keep your lipstick with you in case you need to reapply throughout your performance.